HV PDUs for heavy-duty battery-electric vehicles
As you might imagine, every electric vehicle comes with a panel that handles power distribution. Current from the battery is distributed through fuses to all of the high-voltage loads—traction drive, power steering and brake resistors, for example.
Building HV PDU panels for OEMs
When our customers want a panel built, they give us the voltage range, the expected duty cycles and ampacities of each of their loads, approximate connector locations for machine layout, as well as standard environmental requirements such as operating temperature ranges and altitudes.
We typically build EV panels for prototype vehicles—both vehicles that we are building and those that customers are building. We build panels for prototypes that OEMs then put into production, and we also build panels for some OEM vehicle lines on an ongoing basis, as required.
BEV-specific panels
These panels are not terribly complicated to build, but because of the high voltage involved there are a lot of creepage and clearance requirements. Panel components have to be adequately spaced to prevent electrical arcing, based on voltage differentials—between busbars, cables and other components. The other BEV-specific panel requirement is fuse deratings, based upon panel characteristics like shape, size and amount of power dissipated within the panel. Because of the high amperage involved in vehicles' traction systems, EV fuses are subject to a lot of cyclical and thermal stresses. This means that they are not derated in the way that most industrial fuses are. We perform calculations in order to specify the correct fuse value, otherwise known as amperage rating.
Most of the vehicle panels we build include Combined Charging System (CCS) connectivity, a standard for charging EVs that enables high-power DC charging. They also include high-voltage isolation monitoring, which sends a warning to the vehicle management unit (VMU) if insulation to the chassis breaks down. If this happens, the vehicle will either display warnings for the operator, or shut the vehicle down depending on whether it is moving or parked.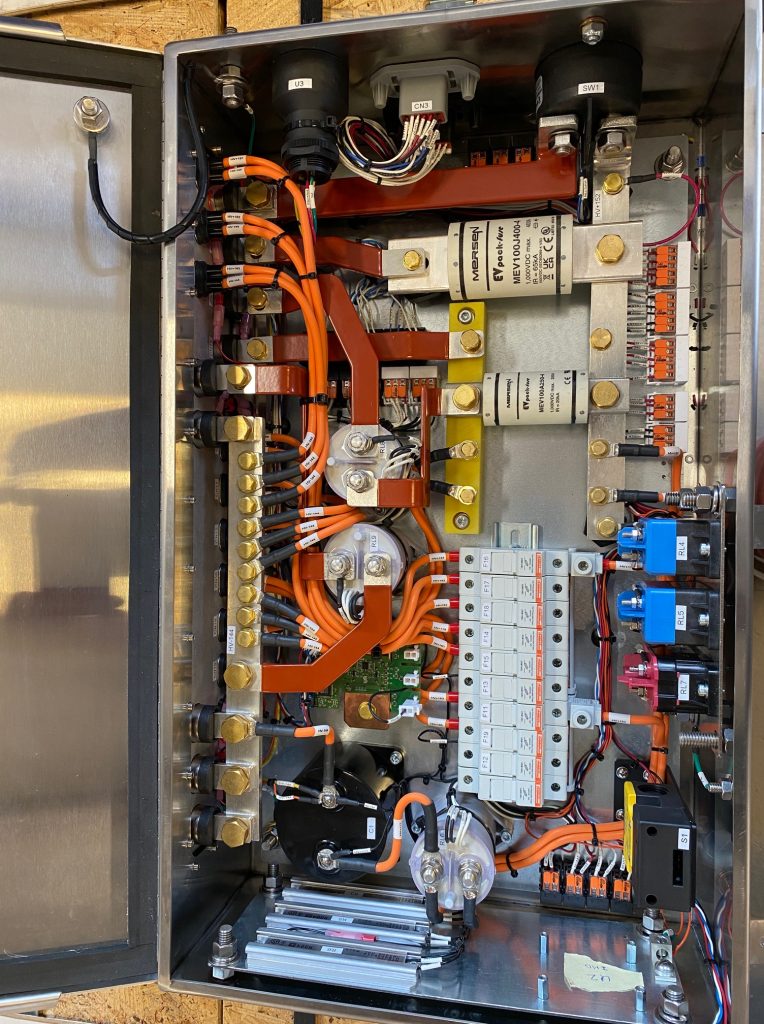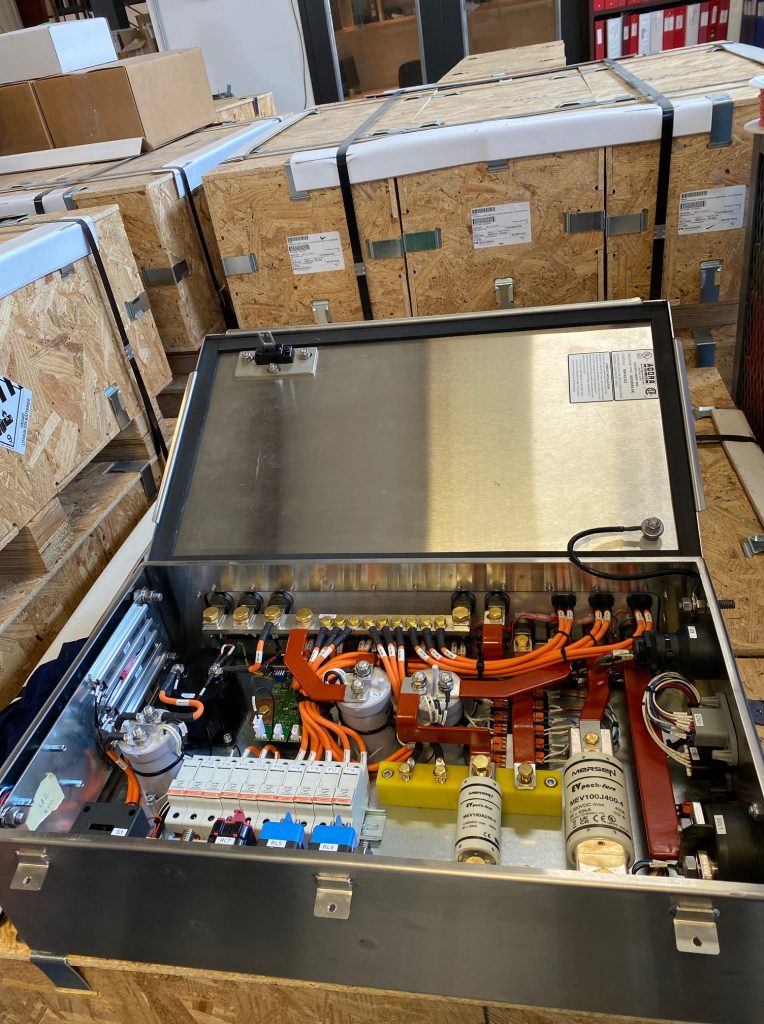 Panels, panels and more panels
At any given time, we have between half a dozen and more than a dozen panels on the go. The simpler panels take a couple of days to build and test, while more involved panels can take several weeks. Testing involves high potential (hipot) testing, which is insulation measurement testing, to ensure that no faults from the panel are being injected from the battery to the chassis. In over 10 years of building panels we have not had a bad one in the bunch.
Your source for heavy-duty BEV panels
If you are interested in a HV PDU electrical panel solution, or a consultation regarding any portion of your BEV build, please contact us using the form below. We'll be in touch shortly.