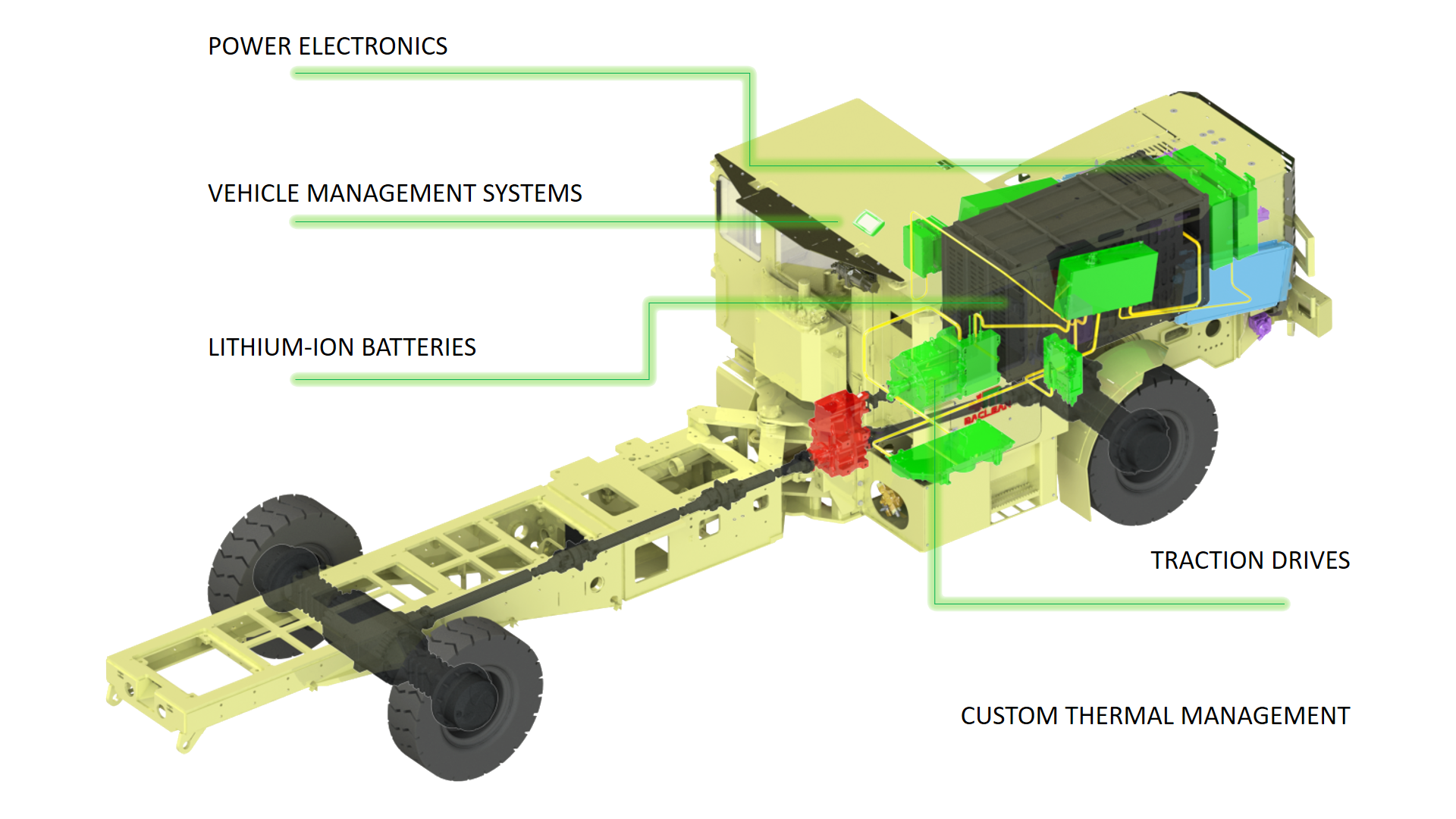 ALTDRIVE is an engineered system used to replace internal combustion engines in Heavy Equipment. The powertrain consist of a hybrid, or completely electric means of propelling the machine with industrial batteries.
The system can be adapted to Heavy Equipment such as Commercial Trucks, Tractors, Excavators, Buses, Haul Trucks, Light Rail, and Mining.
VEHICLE CONTROL & ENERGY MANAGEMENT SYSTEMS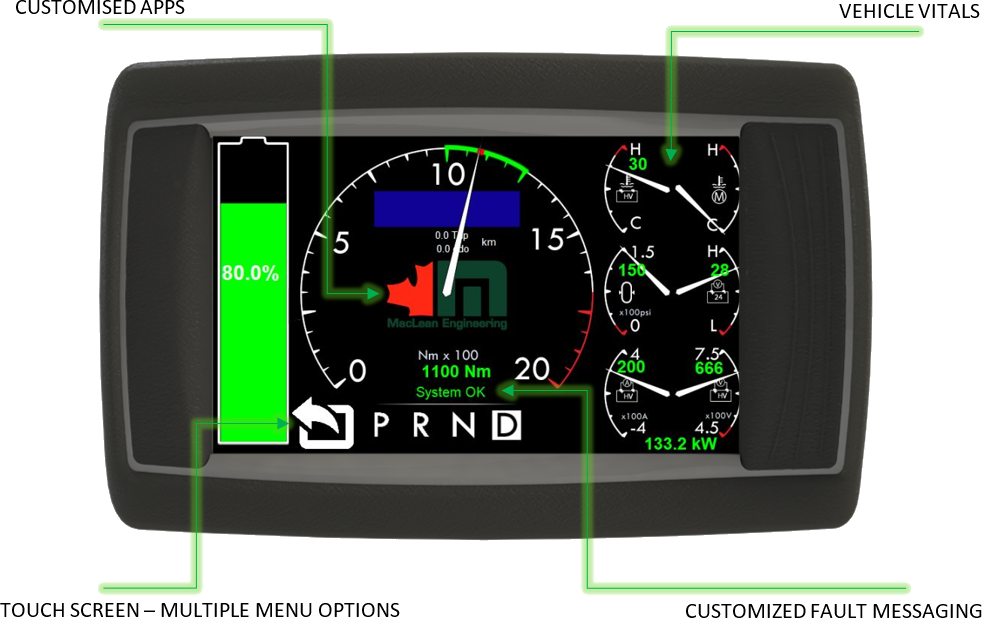 The ALTDRIVE VMU is the main management unit of a Hybrid or 100% Electric vehicle.  It interacts with the traction system and the other components integrated into the architecture of the vehicle.
This controller reads and interprets driver inputs (pedals, drive selector, buttons, etc.) to command the traction system. Its smooth command transitions ensure driving comfort.
Some of the controller-specific functionalities include:
INDUSTRIAL LITHIUM-ION BATTERIES
The success of any Electric Vehicle depends largely on its battery. Battery Electric applications that demand more distance, more power, and longer life require a technology that can deliver on all these promises.  See "How to choose the best Li-ion battery" to learn more about the differences in Li-Ion Technology.
Our Solutions Are:
Specially designed for defense & aerospace application.
Use hybrid type cells incorporating the advantages of NMC and LTO chemistries in one cell. It is suitable for extremely volatile and dynamic operational conditions. The high power, energy and safety features allow the cells to be flexibly applied in various applications.
Extremely Safe:  A thermal runaway event is significantly less likely to occur in LTO cells.  LTO cells can also be re-operated after an event of an over-discharge. This feature enables the user to operate the battery cells under extreme environmental and operational conditions.
Modular and Scaleable system to meet any industrial application.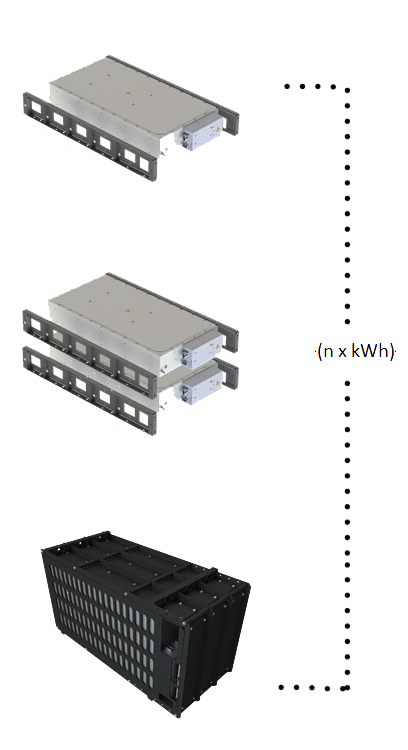 CERTIFIED POWER ELECTRONICS
Much of the technology for electric vehicles is still in its infancy so its important that you choose your product partners wisely. Much of the off-shore product that we see arriving in this industry is still being tested and many times do not meet State and Country specific regulations for on-highway use.
We partnered with the leaders in e-mobility power electronics and use only certified and tested equipment with thousands of hours of bench and field testing.