What is ALTDRIVE?
ALTDRIVE is an engineered system used to replace internal combustion engines in Heavy Equipment. The powertrain consist of a hybrid, or completely electric means of propelling the machine with industrial batteries. The system can be adapted to Heavy Equipment such as Commercial Trucks, Tractors, Excavators, Buses, Haul Trucks, Light Rail, and Mining.
Travel farther, with higher power output, and for years longer than any other battery electric powertrain on the marketplace.
The World's First Fast Charge-Ready 100% Electric Haul Truck
Along with partners Tardif and ABB, we are pleased to release a 24-Ton all-electric haul truck that is super-fast charge capable.
Runs 24/7 with no delay in operations. If you are looking for sustainable material handling, we've got you covered.

Battery Systems – From the very beginning, the EXALT Energy concept of high performance comprises much more than the "standards" safety, performance, and durability. EXALT solutions are defined by the remarkable combination of exceptionally high energy and performance density with an extremely compact design, modular structure, and maximum flexibility.

Chargers and Power electronics – As one of the world's largest providers of power conversion and power management solutions, Bel Power Solutions is one of only a few companies with the product breadth to support every step in the refinement of utility-grade AC into the various DC voltages required to power high-availability infrastructure systems at the site, system, and semiconductor levels.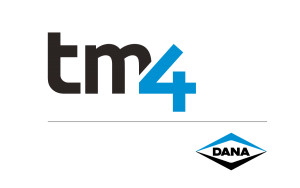 TM4 designs and manufactures electric motors, generators, power electronics and control systems suitable for the commercial, automotive, marine, mining, rail, motorsports and recreational vehicle markets. TM4 contributes to the highest possible energy conversion efficiencies thanks to its expertise in permanent magnet motors, thermal management, coil winding, outer-rotor topology, and motor and inverter control algorithms.