Complete BEV Powertrain Solutions
Often imitated, never duplicated
Powertrains for heavy-duty battery-electric vehicles (BEVs) are a union of complex systems. Getting each one right, then making them all work together as intended, has proven elusive to many companies, including OEMs.
10+ years in the making
MEDATech has been perfecting the ALTDRIVE BEV powertrain for over 10 years. We now build a modular ALTDRIVE system to suit the duty cycle of whatever machine it goes into, whether it's a transporter, a bolter, or a haul truck. We build custom BEV powertrains for OEMs that want to leapfrog past years of development work. We also build a variety of install-ready BEV Kits.
Assisted integration
If you have a pre-defined supply chain or are looking to simply integrate a BEV powertrain, we can provide all the needed documentation and engineering support that your engineering department requires. That way, your team gains application-specific knowledge while relying on our expertise.
Electric and hybrid retrofits
Whether you are an end-user or OEM and have an existing equipment chassis (new or used) we can integrate the ALTDRIVE system as a retrofit. Although originally configured for heavy equipment the system can largely be adapted to any industrial application. Retrofits can offer a lower-cost alternative when developing your first prototype before serial production.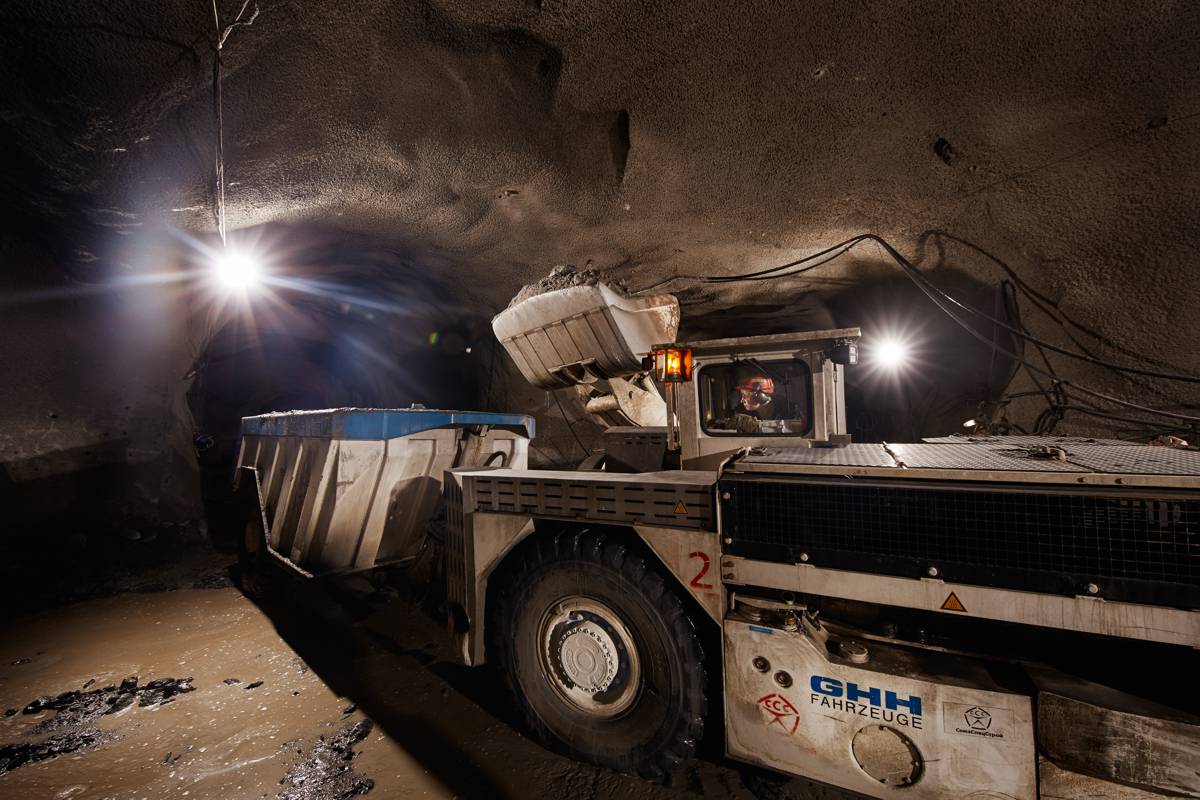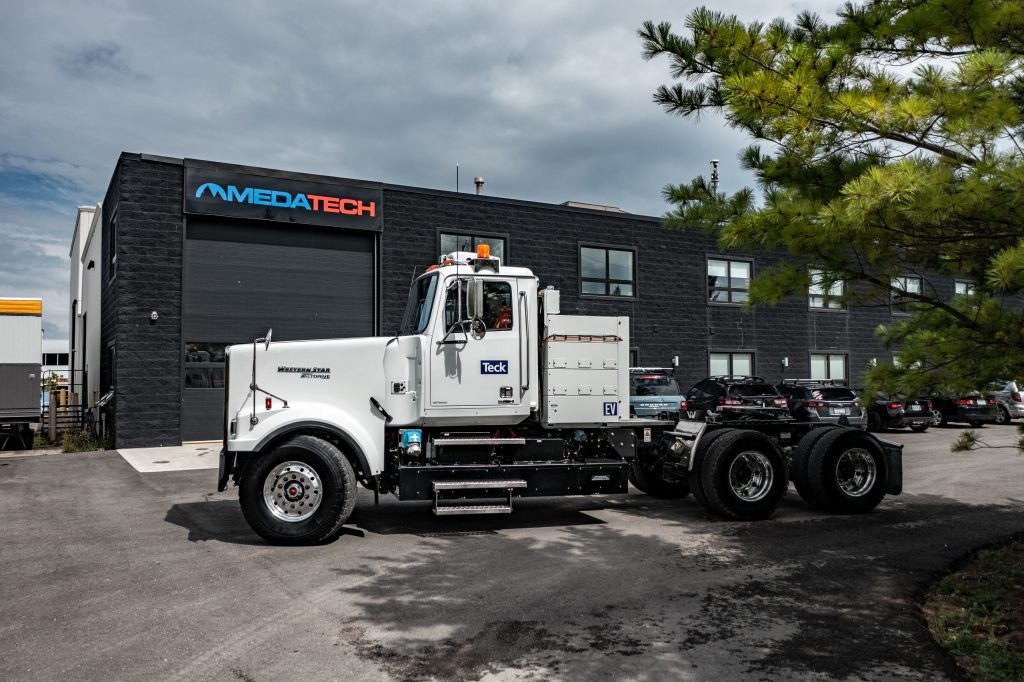 An intensive design process
A machine like this one involves design-and-build skills in many disciplines:
Mechanical design to design and mount the driveline and components
Hydraulic design to ensure that functions worked as they did before, replacing/relocating the hydraulic tank and pumps
Electrical design involving high- and low-voltage components, design, wiring, and assembly
Controls design of the drive, steering and human-machine interface (HMI)
Telematics design to collect and transmit machine operating data for analysis
Systems design to ensure that all systems work together as intended
Building for your required duty cycle
The powertrain demands for an on-highway ore hauler are much different from those of an airport-runway sweep truck. Sweeping/hauling parameters will also differ from airport to airport and from mine to mine. No two duty cycles are alike. That's why no two ALTDRIVE drivetrains are exactly alike.
The three core elements we take into account when building a BEV powertrain for a specific duty cycle are:
Battery array composition
Electric motors
High-voltage power electronics (including charging capabilities)
As the technology of each of these components improves, so does ALTDRIVE design. OEMs often come to us with a machine and a duty cycle in mind. We recommend a feasibility study specific to their unique situation if they haven't reached that point yet.
Top project management
A well-oiled project-management process underpins the success of each MEDATech ALTDRIVE build. Even operating in tight teams, concurrently building all the systems required for a BEV powertrain can result in complication and inefficiency.
To keep builds fast and efficient, MEDATech employs a phase-gate project management process. Each project is gated into distinct phases, separated by decision points. At each gate we carry out a deep evaluation to verify that specific criteria have been met to ensure that each phase is successful.
BEV-component knowledge & knowhow
Much of the technology for electric vehicles is still evolving quickly. It's a bit of a Wild West scenario: the quality and output of various components can fluctuate wildly and can also fail to meet relevant State and Country-specific regulations. With MEDATech, you can be sure that your BEV drivetrains are built using certified, tested equipment with thousands of hours of bench and field testing.
Complete BEV powertrain solutions
If you are looking for a BEV powertrain solution, choose your product partner wisely—choose MEDATech ALTDRIVE. Please fill in the form below and we will get in touch with initial answers to your request.