The ALTDRIVE™ BTMU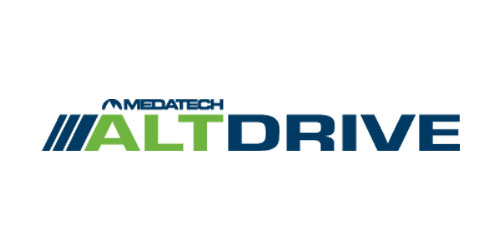 A rugged, space-saving thermal management unit for industrial BEVs
Equipping big, off-road vehicles with batteries is expensive, so making them last as long as possible is important. To get top performance and make them last years longer, you need to follow a set charge/discharge schedule and keep them modulating optimally at a given ambient temperature.
When you cycle a rechargeable battery array, it taxes the batteries. To avoid this scenario, MEDATech performs engineering simulations, then designs electric drive systems to match vehicle work cycles. That way, we right-size battery arrays to discharge and recharge at optimal intervals.
Rugged battery-thermal management for industrial machines
The other big variable is battery temperature. In arctic conditions, warm climates or deep underground, batteries can leave their comfort zones far behind. That degrades them, promoting the formation of harmful crystal-like masses and islands of inactive lithium that can sap power and subtract months or years from battery lifespan. The gold-standard solution is liquid-thermal management.
MEDATech's ALTDRIVE division makes battery-electric drivetrains for heavy-duty equipment OEMs like Maclean, Kovatera and Muckahi Mining Systems. A problem area in our designs had long been battery thermal management units (BTMUs). Those available were either too fragile for industrial use, so bulky that we had to compromise on vehicle design, or tough to integrate into vehicle management systems. So we built one.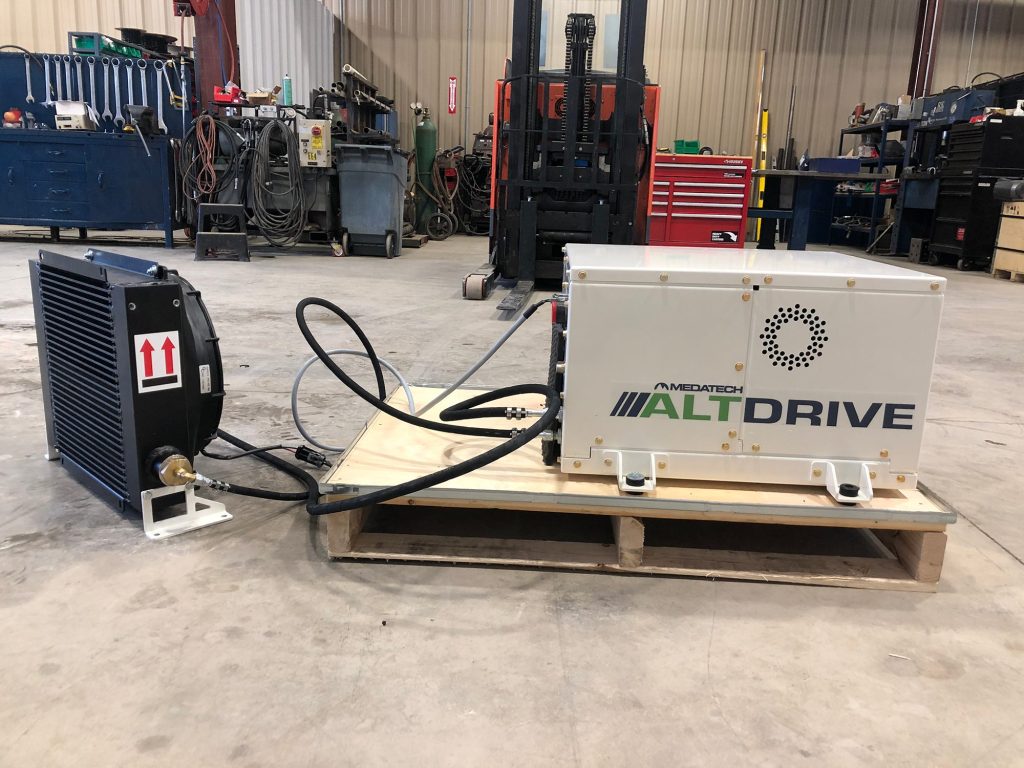 Small & modular, plug-and-play, J1939-ready
The ALTDRIVE BTMU, as the unit was dubbed, has an AKG-built condenser that can be placed remotely to save space and enable consistent airflow. At 25" x 26.5" x 15" and 105 lbs, the BTMU is a tight package that's built rugged enough to withstand the most adverse underground conditions, but powerful enough to reject heat at a rate of 7.5 kilowatts. It is powered by the vehicle's high-voltage system and plugs into the J1939 CAN network. The BTMU also has an optional 10kW heater add-on that can be connected to the base unit, if cold weather operation is planned,
An AKG partnership
The ALTDRIVE BTMU works as well as a retrofit as it does on new builds. It delivers precision cooling and can also report temperature and pressure monitoring within vehicle-control systems. Its release has seen such popular acclaim that MEDATech has partnered with AKG to expand BTMU product line offerings.
AKG has been a global partner in thermal-management solutions for many different markets since 1919 and MEDATech is excited to be working with the global leader. As the industrial BEV market continues to evolve, it will become increasingly important to be able to handle the requirements of a wide variety of cooling applications. The ALTDRIVE Chiller is part of that solution.
The ALTDRIVE BTMU
To find out more about the ALTDRIVE BTMU, or to discuss your particular equipment needs, please use the form below. We will be in touch shortly.